Lane County School District 97-J, Florence, Oregon, is situated in Western Lane County, on the Pacific Coast. The city limits encompass some 210 square miles. The schools of the district are all located in the City of Florence, which has a population of over 8,000. It is estimated that eighteen to twenty thousand people reside within the school district.
The school district had a student population of approximately 1,300 during the 2012-2013 school year. They are housed in four different buildings. They enjoy a full curriculum in the elementary school which is strengthened with specialists in music, physical education, remedial math and reading, handicap education, and speech therapy. There is a Gifted Program for grades K through 12. The secondary schools have what is considered a broad curriculum for the size of the district. The district not only offers the standard program for those attending but also has good vocational offerings such as mechanics and metals. The district, working with Lane Community College, offers high school students an opportunity to achieve transferable college credits in English, history, and mathematics within the regular program before graduation. Some nontransferable college credits in vocational courses are often available. All of these programs are supported by adequate aides, transportation, and an excellent maintenance force.
Starting in high school, the district offers a full complement of boys' and girls' interscholastic athletic teams, and they are not only very competitive but enjoy strong support from the residents of the community.
The general budget for the Siuslaw School District 2012-2013 year is approximately $13.6 million.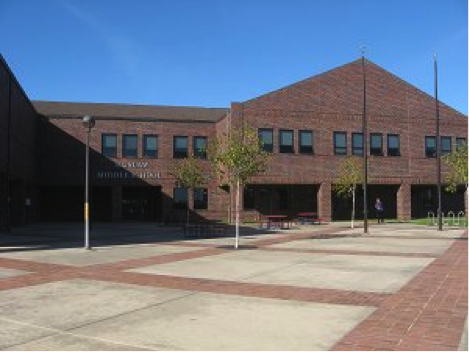 Completed in January of 2002, a new middle school, auxiliary gymnasium, and varsity athletic stadium complex completes the Oak Street campus, housing all of Florence's public school buildings.